Here at Marpol Security we offer an extensive range of security solutions to private and commercial clients right across the North West. One of the most useful services we provide is that of concierge security, but what exactly does that entail?
A multi-functional security role

To put it as simply as we can, concierge security is one-part manned security guard, one-part company greeter, and one-part receptionist. Concierge security will often be the first person that visitors to your company will see. They act as both the face of your business and as an essential front-of-house security solution.
Front and centre

Anybody entering your building, be they staff, visitors, or clientele, will be met by our concierge security staff. Our team consists of highly-trained, professional individuals with years of relevant experience in the security sector. They will be dressed in full uniform and well-presented at all times. Our concierge security are always courteous and polite, ensuring a positive first impression from anybody who encounters them.
Experienced security personnel

All of our concierge security staff are highly-trained and fully-licenced security operatives. Whilst on the premises they will ensure that no unauthorised people enter the building. They will check staff security passes, enquire of visitors who it is they are coming to see, and see to it that any barred or unwelcome individuals are kept off the premises at all times. In the unlikely event of an unpleasant incident occurring, they will be on hand to deal with it. Their years of relevant experience in the security industry includes restraining volatile individuals and detaining them for the attention of the police.
At all times, the number one priority of our concierge security staff is the safety of your employees, clients, and other visitors.
Helpful additions to your front-of-house team

Security concierge serves as the first point of contact between the public and your company. Whilst fully-trained to handle any security concerns, they also provide an important role within your existing front-of-house team. They are able to signpost customers to reception, sign staff and visitors in and out of the building, make tannoy announcements, assign and collect visitor passes, sign for parcels, and so on. Depending on how your front-of-house area works, our concierge security team are able to assist with any of these or more.
Additional duties

As well as the standard role of the concierge security officer, our team are also available for additional duties, should the role demand them. This could include acting as keyholders for the alarm system, acting as fire wardens in the event of a drill or an actual fire, or even locking and unlocking the office at the start and end of the day. Whatever processes you wish to delegate to our concierge security team, let us know and we will put together the perfect package for you.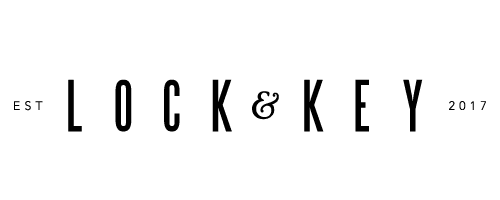 "Marpol's concierge staff have always provided a professional and friendly service to our hotel guests. They are an integral part of our business and give both the management and our clientele reassurance that they are in safe hands!"
Andrew Spencer, Lock and Key Hotel


If you're in need of professional concierge security staff anywhere in the North West, then you have come to the right place. Call Marpol Security today on 08085 627 765 or email info@marpol.co.uk and we will arrange a consultation between you and one of our experienced security advisors.